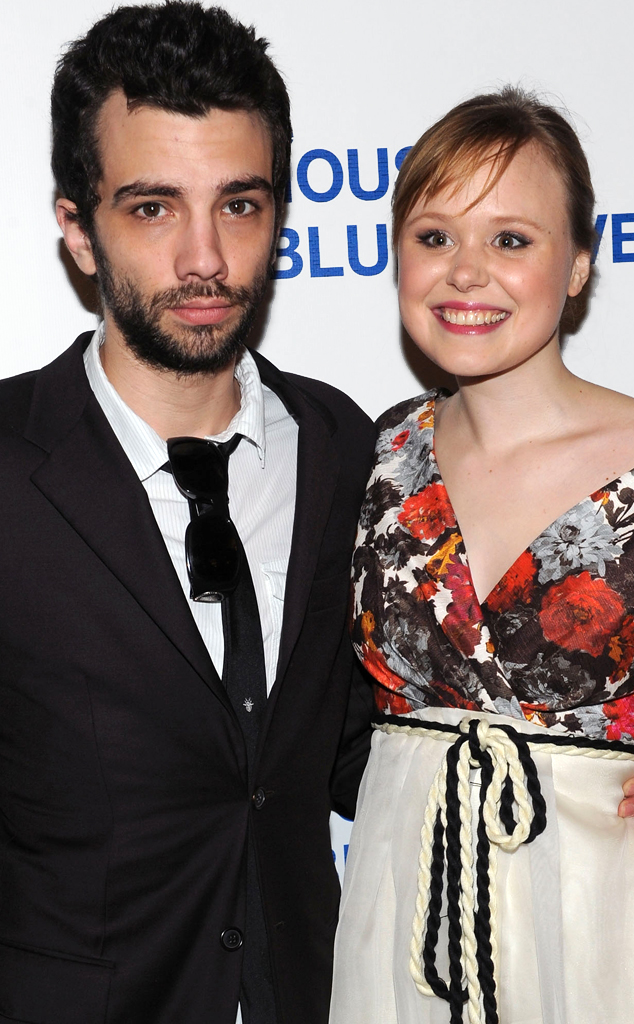 Henry S. Dziekan III/Getty Images
There won't be any wedding bells for Alison Pill and Jay Baruchel. 
The celeb couple have reportedly decided to go their separate ways after being engaged for more than two years.
Neither of the actor's reps have returned requests for comment yet, but Baruchel hinted at the breakup on Twitter in mid-February, when, according to Us Weekly, he tweeted-then-deleted, "Alone again, naturally. Heartbroken. I won't be on twitter for awhile gang. Getting dumped rules."

Aw.
Once upon a time, Pill had a Twitter account—but its apparent deletion may have had more to do with a minor twitslip that will live on in Internet history.
Baruchel and she got engaged over the holidays in 2010, when the She's Out of My League star was giving the Newsroom actress a 180-year-old Victorian wedding band as a Christmas present and, as the story goes, instead decided to just pop the question.
"I'm pretty sure my words were 'F--k it, do you want to marry me?' to which she said, 'Yes, of course,' " Baruchel said at the time.