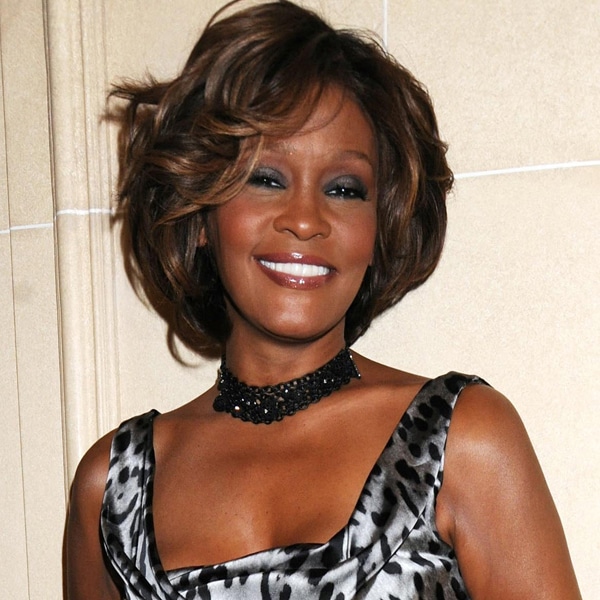 Richard Young/startraksphoto.com
The FBI is saving all its files for Whitney Houston fans.
Responding to numerous Freedom of Information Act requests, the agency has released the 128-page record it had on the late music legend.
And most interestingly, the documents reveal that the FBI had investigated a purported extortion attempt against Houston that ultimately led to no charges after the diva's camp apparently coughed up some dough.
In a Dec. 3, 1992, memorandum marked "extortion" that was sent to Houston's New Jersey-based management company, Nippy Incorporated, a federal agent indicated that an attorney for an unidentified woman sent a letter the previous month to Houston and her father, John Houston, claiming his client "will reveal certain details" of Whitney's private life to several publications unless his client is paid $100,000.
The lawyer then upped that amount to $250,000 in a successive letter that stipulated the woman had "intimate details regarding [the superstar's] romantic relationships."
The would-be blackmailer offered to sign a confidentiality agreement with the "Saving All My Love" singer once she received payment.
Surprisingly, the FBI file reveals the Houstons took her up on her offer as it includes a copy of such a confidentiality pact the woman apparently signed with Nippy Inc. in return for an undisclosed sum (the amount was redacted).
During their probe, the feds did interview Whitney, at which point she admitted confiding with the woman. However, after determining the woman's communication to Houston alone was not a violation of federal law and there was no evidence of criminality, federal investigators did not pursue a prosecution and the case was eventually closed.
The FBI file also included several pieces of fan mail, one of which—from an unidentified Vermont man—the authorities heavily scrutinized out of concern he might have posed a threat. In the letter, the writer professed his love to her repeatedly and said he'd contact tabloids like The National Enquirer in order "to make his love for Houston public."
"Miss Whitney, why can't you respond to my 70 plus letters," he wrote. "Miss Whitney, I really am in love with you. Please, believe me. You probably think that I am crazy. Well, meebe [sic] I am. I just can't give up."
Observed the FBI agent looking into the matter: "In conversation with [the individual] it was apparent that he is obsessed with Whitney Houston."
The investigator went on to describe the man as a "loner," but after interviewing him, the agent concluded "he believed this 'crazy idea' would have hurt Houston's reputation so he did not follow through on it."
The FBI opted not to prosecute since the fan said he had no intention of threatening or harming Houston and would refrain from his behavior in the future.
Another letter came from a Dutch fan who wildly claimed to be the "President of Europe" and sent audio tapes to the performer, claiming she recorded a song he had composed. After being interviewed by law enforcement and warned his actions violated U.S. law, the man pledged to cease communication with Houston and that ended the matter.