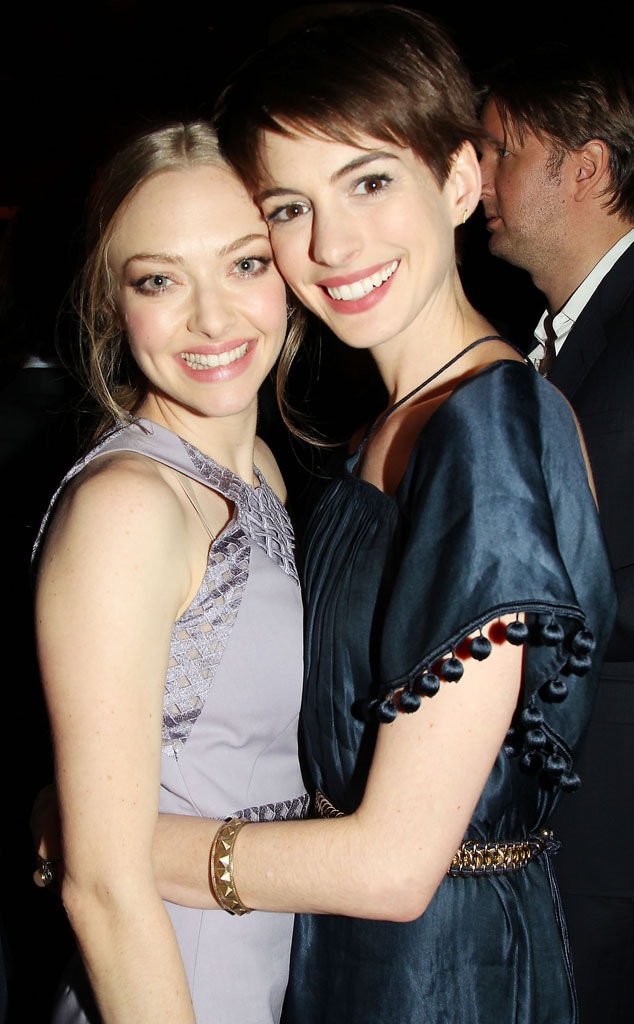 Dave Allocca/Startraksphoto.com
Now that we know that all is good between Anne Hathaway and Amanda Seyfried, can we suggest they work together again?
Seyfried says she would love to do a musical—on Broadway!
"I'd like to do something where there's one character who has one big song—a soprano song—but I don't know what that would be," she recently told me.
Seyfried says a big dream would be starring in Wicked, but she doesn't think she has the vocal chops. "To be honest with you, nobody would put me in that," she said. "I would have to take another two years of voice lessons before I could do that."
Perhaps Wicked with Seyfried as Glinda and Hathaway as Elphaba?
Seyfried was in talks to make her Broadway debut last year in Neil LaBute's play The Shape of Things. "I wanted to do it, but it didn't end up working out," she said. "We had a director but no costar. But I gotta get on stage, man. I'd love it."