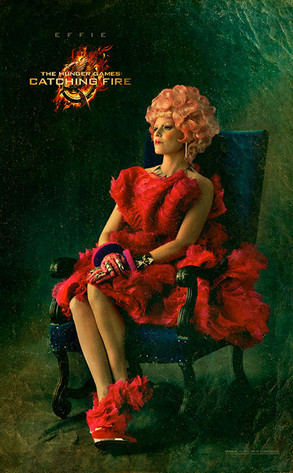 Lionsgate
Elizabeth Banks' Effie Trinket is ready for her close-up.
In what is being billed as the first of several official "Capitol Portraits," a new photo has been released touting Catching Fire, the buzzy follow-up to last year's $686 million-grossing blockbuster The Hunger Games.
In the image, which was posted on Facebook Monday, the Capitol's flamboyant maven flashes her signature outré style as she sits, monarch-like, on a chair while rocking some distinctly nonaristocratic duds.