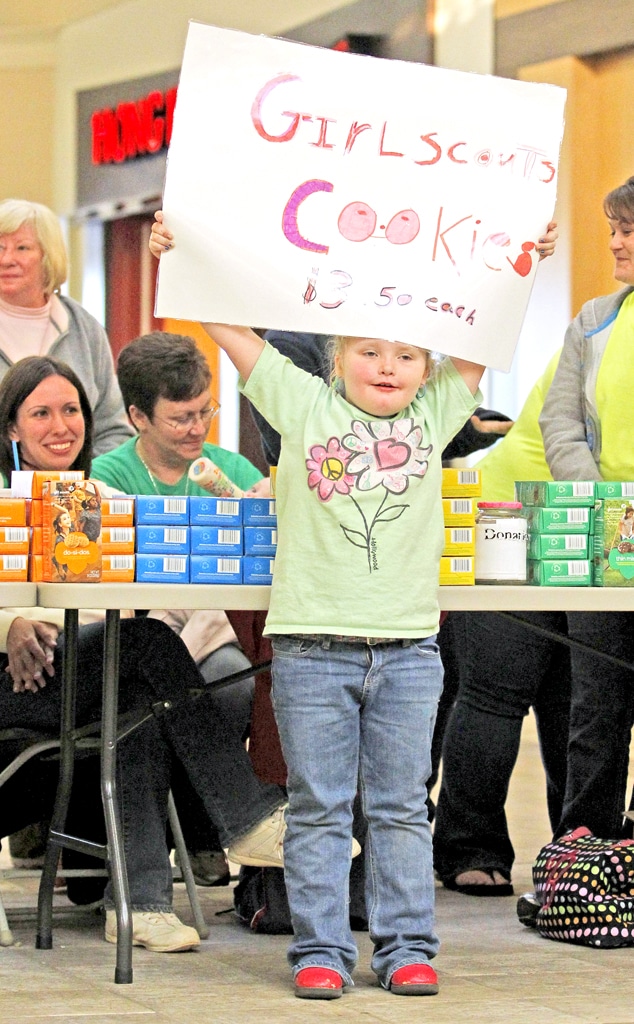 PacificCoastNews.com
Honey Boo Boo is getting her Girl Scout on…again!
After Alana Thompson was reportedly banned from selling Girl Scout Cookies on Facebook after starting an online campaign to help her pal sell the tasty treats, it seems the TLC star has found a solution, setting up shop at the Milledgeville Mall in Georgia.
The sassy 7-year-old was snapped holding a handmade sign as she urges shoppers to buy a box, looking adorable in jeans and a green T-shirt which had "Hollywood" written on the front in small print. 
Of course, the entire family—including Mama June, Pumpkin, Chubbs, Chickadee and Sugar Bear—were all in attendance to cheer on and support the cookie queen.
Although Alana herself is not a Girl Scout, she decided to sell the treats to help her pal, and Mama June encouraged her youngest child to lend a helping hand. 
"It has always been my family's goal to give back and help others," June told E! News. "We have helped our family friend sell Girl Scout Cookies for the past three years. While Alana is not an official Girl Scout, we have followed all rules sent to us by the local council."
No word yet whether a box from Honey Boo Boo still includes that signed family photo.