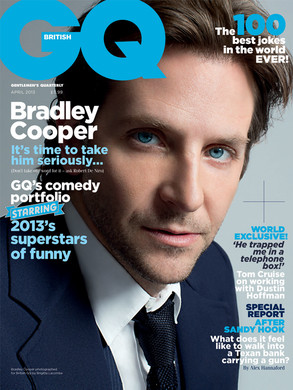 Courtesy: Brigitte Lacombe for British GQ
Bradley Cooper may have lost the Academy Award to Daniel Day-Lewis, but he's OK with that.
"I don't want to win an Oscar," the Silver Linings Playbook star told British GQ (via U.K.'s Metro) in its latest issue. "It would change nothing. Nothing. The things in my life that aren't fulfilled would not be fullfilled."
Such a perspective clearly stems from seeing his father pass away in 2011.