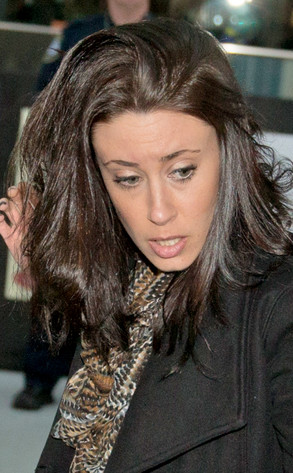 Splash News
Casey Anthony is back in the spotlight.
More than a year and a half after she was acquitted of murder in the 2008 death of her 2-year-old daughter, Caylee, the controversial 26-year-old stepped out publicly Monday in Tampa, Fla., to attend a meeting with her creditors to discuss her ongoing bankruptcy case, per NBC News.
In January, Anthony filed for bankruptcy, stating she had $1,000 in assets and $792,000 in debts. Those liabilities, according to published reports, allegedly included $500,000 in attorney fees as well as $145,000 owed to the Orange County Sheriff's office for investigative fees.