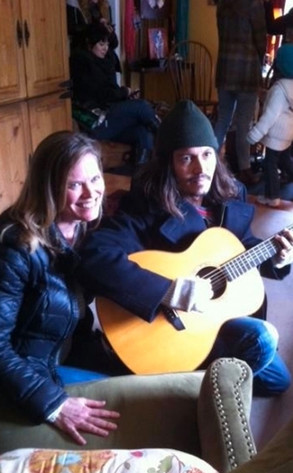 Twitter
Talk about a big Hollywood treat for a small Washington state town!
Johnny Depp is currently filming the upcoming flick Lucky Them in the Seattle area, and he surprised small-town fans when he serenaded locals in the town of Carnation while taking a break from work.
The 49-year-old actor apparently had no qualms about interacting with his starstruck locals, looking relaxed and content as he played guitar and posed for pics.