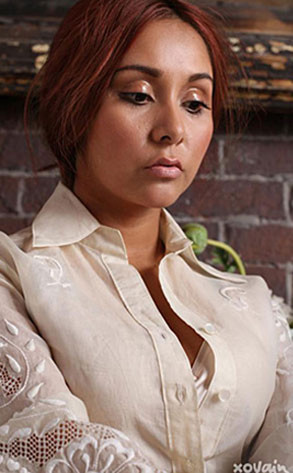 Courtesy: XOVain
Looking good, Snooki!
The 25-year-old former Jersey Shore star is ditching the big hair and colorful cosmetics in a new photoshoot for xoVain.com.
The usually dolled-up mom looks gorgeous with her hair pulled back while wearing very little makeup in one of the website's photos. In another shot, Snooki lets her hair down while modeling a white lace dress on a fireplace mantelpiece.