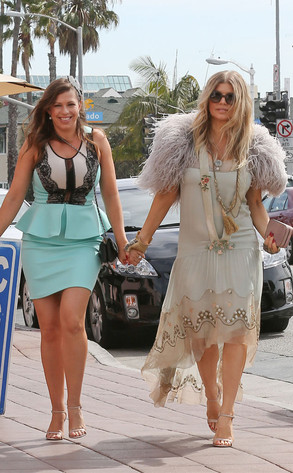 AKM-GSI
Whether it's her natural pregnancy blush or this striking wardrobe choice, Fergie has a certain glow about her!
The mom-to-be and her sister, Dana Ferguson, arrived at The Ivy Restaurant in Santa Monica, Calif. on Saturday to celebrate Dana's bridal shower.
The two made it a fashion spectacle: Ms. "Fergalicious" wore a whimsical dress with feathery shoulder pads and Chanel gloves, while her sis chose a bright aqua peplum dress with lace accents.