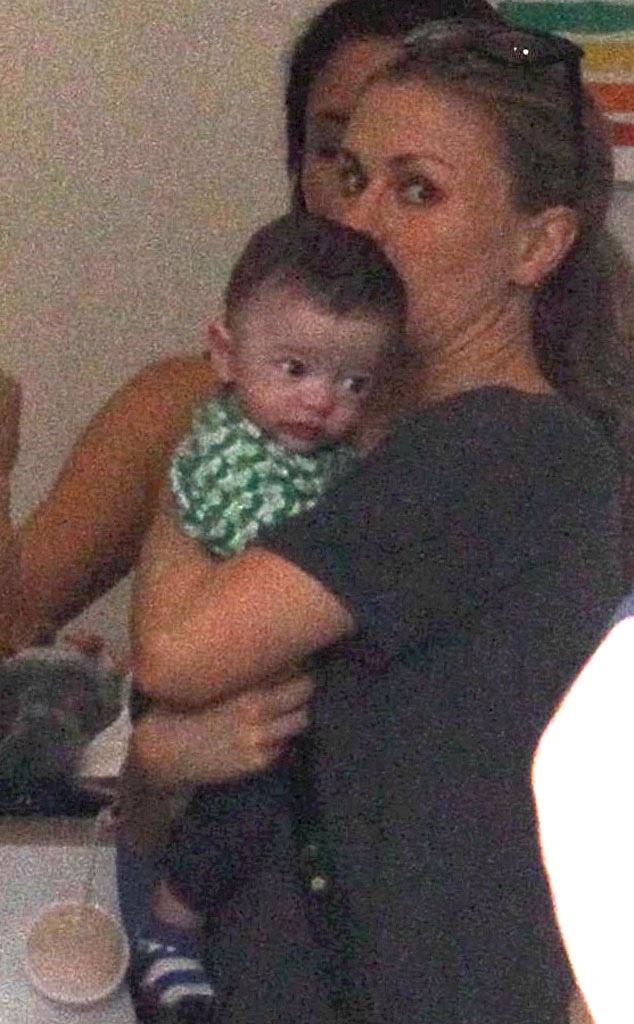 Campos/x17agency.com
Here's a sighting that's twice as nice!
While we only managed to get a glimpse of one of Anna Paquin and Stephen Moyer's twins last month, both babies finally showed their adorable faces over the weekend.
And what a couple of cuties they are.
New mom Paquin was spotted hitting up a toy store in Venice, Calif., on Saturday carrying one child, while the nearly 6-month-old's fellow sibling opted to sit back and relax in the stroller.
Both Paquin and Moyer have remained mum on the names of their kids as well the genders, although the married True Blood costars did hint at one boy and one girl during a walk last November.
That's OK. We'll take what we can get!