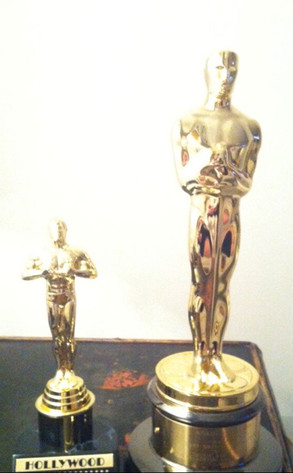 Twitter
Like mother, like son. Er, almost.
Adele has finally wrapped up her whirlwind, award-collecting trip to Hollywood and has touched back down in London. But what good is a business trip without a souvenir or two? Fortunately, the Oscar-, Golden Globe- and Grammy-winning "Skyfall" singer didn't forget her brand-new baby boy Angelo (at least we think that's his name) and showed off the pair's matching tourist trinkets.
Specifically, a pair of Oscars. Not bad, as mementos go.