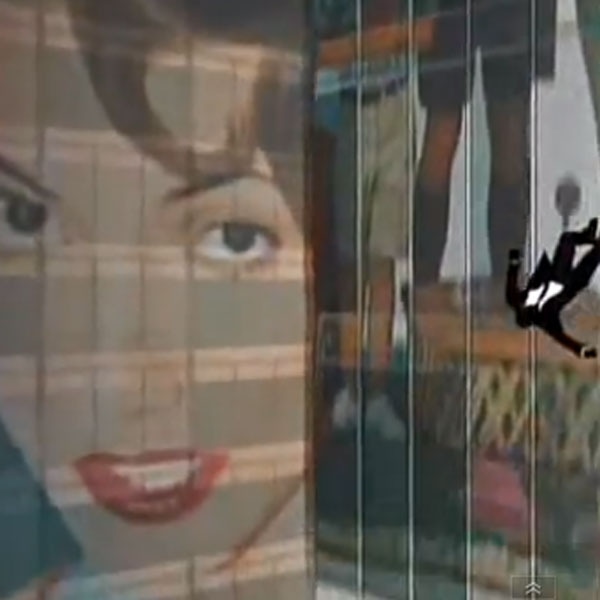 Youtube
Someone's suing mad over Mad Men.
The studio behind the Emmy-winning AMC series has been slapped with a lawsuit by a woman who claims that the show used an unauthorized image of her for its famous opening credits.
In a lawsuit filed Friday against Lionsgate in Los Angeles Superior Court and obtained by E! News, model Gita Hall May, who shot to fame in the 1950s and 1960s, alleges that the show's producers didn't secure her consent before running a shot of her face taken from a 1950s Revlon hairspray ad photographed by legendary lensman Richard Avedon. (Deadline was the first to report on the lawsuit.)
"Given her stature, [May] consented to the use of her likeness, and the Avedon photo embodying it, only for the then-current run of the Revlon campaign," the complaint states. "At no time did she agree to allow, forty years later, her image to be cropped from the photo, in secret, and inserted as a key element in the title sequence of a cable television series, without her consent and for commercial purposes."
The lawsuit also claims that Lionsgate top brass "insist they have the right to profit from the wrongful use of [May's] likeness, without compensating her for the value that her image contributed to their property or the revenues that her images contributed to their profit."
May's attorney, Kevin Leichter, exclusively tells E! News that his client only learned that her likeness was used without her consent when her granddaughter pointed it out to her. He also adds that his client was "shocked" and "felt as if her rights were violated." He says May does not own the picture, but claims she still has the right to her likeness.
"A model of her stature would never give a universal release," Leichter says. "It would just be for the campaign in question."
Hall is suing for damages and lost profits and is also seeking an injunction against the studio, along with compensation for attorney's fees and other costs.
Lionsgate declined to comment on the lawsuit.
After a history-tying four consecutive Emmy wins for Best Drama Series, Mad Men was blatantly shut out of the Emmys last September after failing to win any of its 17 nominations—a record for the biggest snub in the award show's history.
Here's hoping the series' sixth season, which premieres on April 7, fares better. Judging from early shots of a shirtless Jon Hamm frolicking in Hawaii, things are already looking sunny.
—Reporting by Claudia Rosenbaum