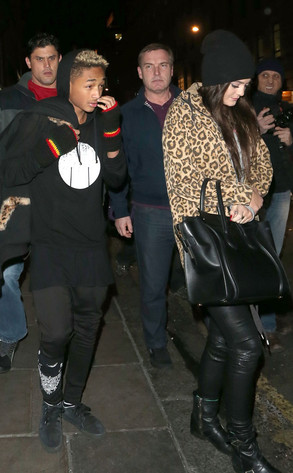 Splash News
New couple alert?! Sorry, doesn't look like it.
Kylie Jenner and Jaden Smith enjoyed each other's company Saturday night after hitting up sushi hotspot Nobu in London for what appeared to be a simple dinner date between friends.
Oh, and did we mention that the duo were chaperoned by Jaden's famous father, Will Smith?