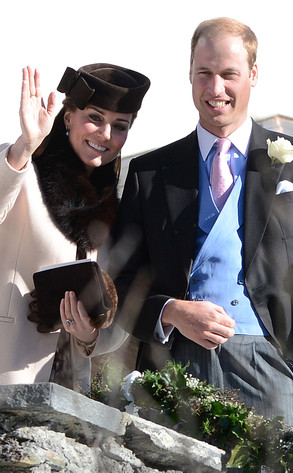 Splash News
Poor Laura Bechtolsheimer. After all, how many Olympic gold medalists aren't even the most famous person at their own wedding?
The medal winner for Great Britain in dressage united in holy matrimony yesterday in Arosa, Switzerland with Mark Tomlinson—who just happens to be polo pals with Prince William. Which means pretty much every camera eye in attendance was trained on him and the five-months-pregnant Kate Middleton. (Oh, and Prince Harry was a guest at the wedding, too.)
The Duchess of Cambridge didn't disappoint, smiling and waving with royal aplomb. Well, maybe she disappointed a little: Her long cream coat effectively covered up whatever visible bump her little bundle-of-heir-apparent is creating these days.