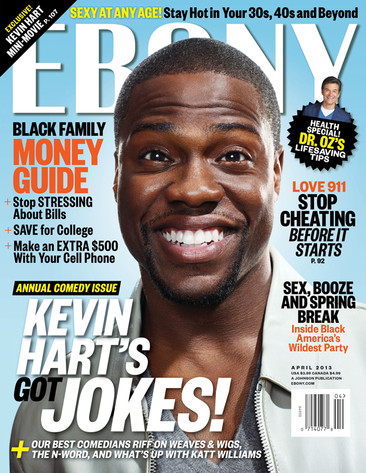 Ebony Magazine
Kevin Hart has opened up about what makes him tick.
"Regardless of how much I joke and play around, my family and my lady don't respect that about me," the increasingly busy actor and comedian—he's hosting Saturday Night Live tonight, in fact—says in the April issue of Ebony.
"I'm serious, because I'm responsible for their well-being. I take that very serious. When it comes time to get naked, I'm serious there, too."
Well, that's certainly good news for his lady—as is the 32-year-old Hart's revelation that he's no longer a liar.