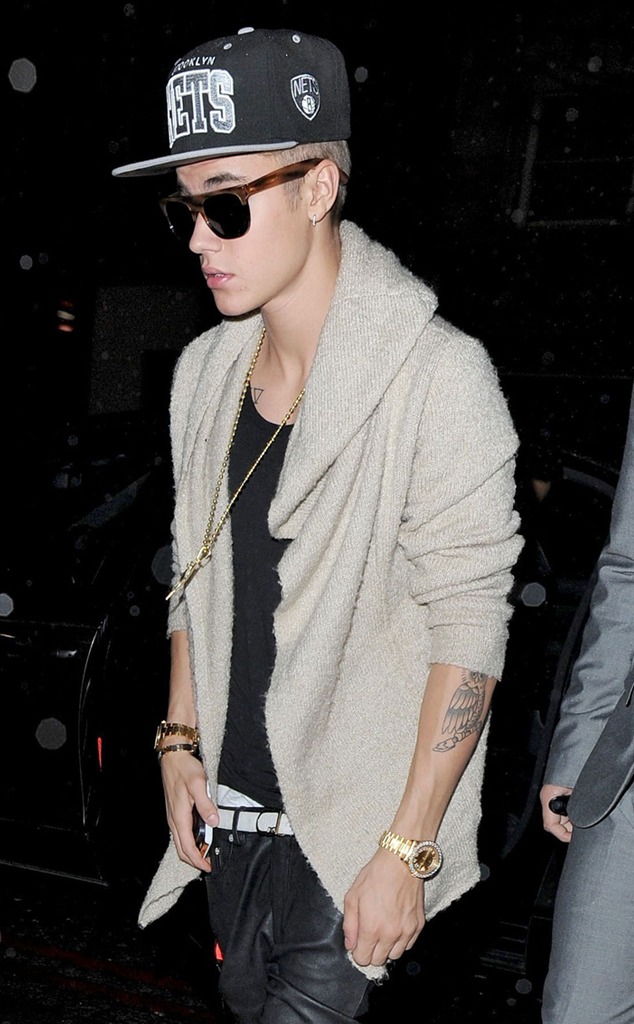 FameFlynetUK/FAMEFLYNET PICTURES
Justin Bieber may want to leave the circus to Britney Spears from now on.
After writing excitedly about his "big night ahead" just hours ago, the newly 19-year-old star just dejectedly tweeted, "Worst birthday."
What happened?!
An eyewitness source exclusively tells E! News that Bieber did indeed hold a circus-themed birthday bash at London's Cirque du Soir tonight with guests including British singer (and the teen's new rumored flame) Ella-Paige Roberts Clarke.
But a couple of hours ago, the insider says, a confrontation occurred between Bieber's entourage and club security, prompting Bieber's entire party to leave. The incident went down very quickly and the birthday boy headed straight back to his hotel afterward, the source adds.
Twitter, meanwhile, is abuzz with disappointed fans using the hashtag "#BeliebersHatePaparazzi" and blaming the usual suspects for ruining the Biebs' big night.
At least he got to get his shirtless celebration on Thursday night (and into the wee hours of Friday), at after-hours club BLC following his concert in Birmingham.
Bieber's rep could not immediately be reached for comment.