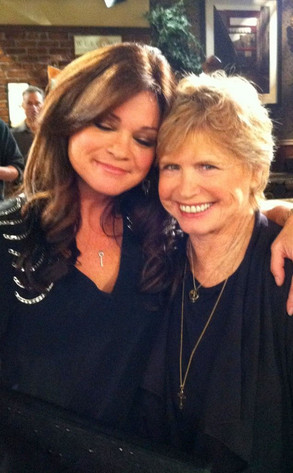 Twitter
It's a sad day for fans of Bonnie Franklin.
The former One Day at a Time star passed away today at the age of 69 after battling pancreatic cancer
Stars have taken to Twitter to remember the iconic TV star—she played fiery redhead Ann Romano on the hit TV sitcom—and send well wishes to family and friends.
So let's take a look at what the celebs are saying as we reminisce over Mackenzie Phillips and Valerie Bertinelli's Emmy-nominated TV mom.