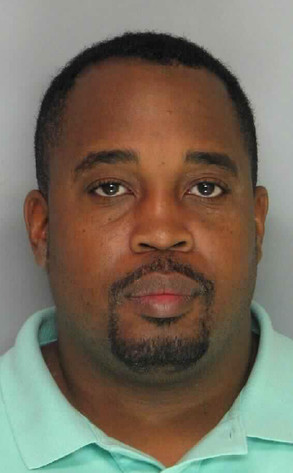 Courtesy of the Hall County Sherriff's Department
More than seven months after the tragic death of Usher's former stepson Kile Glover, an arrest has been made.
E! News confirms Jeffrey S. Hubbard, the man who allegedly ran over Tameka Foster's son on a Jet Ski in Georgia, was arrested this morning.
"Jeffrey Hubbard was indicted yesterday by a Hall Grand Jury on the charges as follows: Homicide by Vessel, Serious Injury by Vessel, Reckless Operation of Vessel, Unlawful Operation of PWC and Boat Traffic Violation," Melissa Cummings, a spokeswoman from the Georgia Department of Natural Resources, tells E! News in a statement. "He was arrested this morning by State Conservation Rangers (with Georgia DNR) and is in the Hall County detention center."