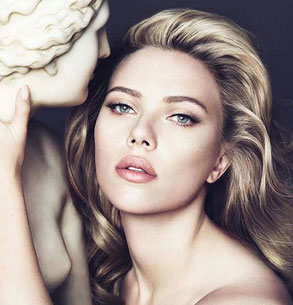 It doesn't come as a complete surprise that Scarlett Johansson would opt to pose with a nude statue that looks as if it came straight out of a museum.
After all, one could argue the stunning star herself is a work of art.
Especially after seeing her looking flawless in this new ad for Dolce & Gabbana makeup.