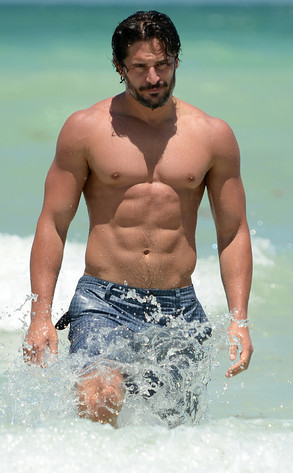 INFphoto.com
Joe Manganiello is giving you the gift of his body.
Earlier today, Gallery Books announced it will be publishing a health and fitness book penned by the True Blood hunk, titled Joe Manganiello's Evolution: The Cutting-Edge Guide to Breaking Down Mental Walls and Building the Body You've Always Wanted.
"Joe Manganiello has become known around the world for his incredible physique," the publisher said in a statement. "Now, from the man that director Steven Soderbergh called 'walking CGI,' comes the cutting edge guide to achieving the perfect body and raising your overall quality of life."