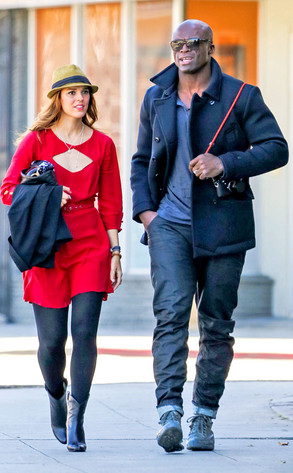 ADTJ/AKM-GSI
Seal's found himself in the company of yet another mystery woman.
The singer, who split with supermodel Heidi Klum in January 2012 after close to seven years of marriage, was spotted strolling around Beverly Hills with a female, who was identified as actress Erin Cahill from ABC's Red Widow.
But she's not the first woman we've seen by his side since his divorce.