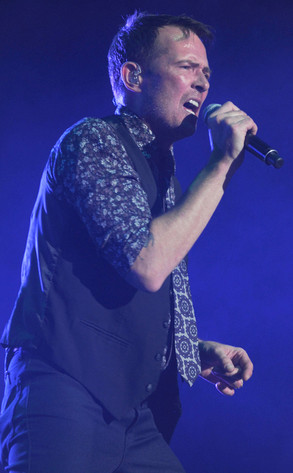 KELLY A. SWIFT/startraksphoto.com
Scott Weiland claims he thought he was still flying with the Stone Temple Pilots until today.
"I learned of my supposed 'termination' from Stone Temple Pilots this morning by reading about it in the press," the band's on-again, off-again lead singer said in a statement obtained Wednesday by E! News.
"Not sure how I can be 'terminated' from a band that I founded, fronted and co-wrote many of its biggest hits, but that's something for the lawyers to figure out. In the meantime, I'm looking forward to seeing all of my fans on my solo tour which starts this Friday."