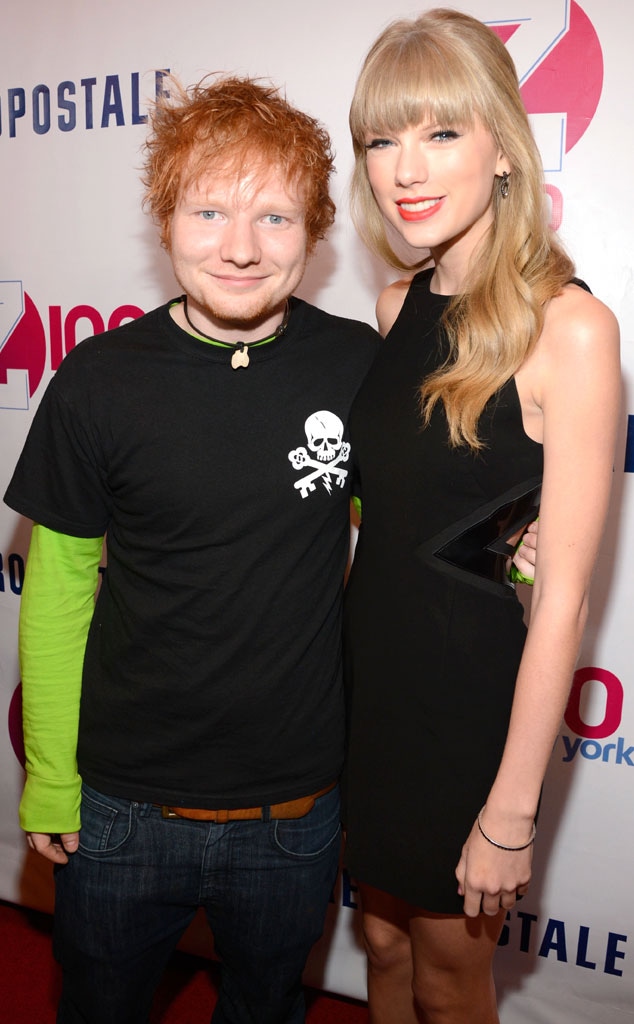 Kevin Mazur/Getty Images
Taylor Swift, be careful. Ed Sheeran might turn those tables and write a song about you!
Well, that's a bit presumptuous to say at this point. But Harry Styles' ex did spend most of the night Feb. 19 with this adorably cute, redheaded British boy.
A witness tells E! News that the night before the 2013 Brit Awards Ed arrived at Taylor's hotel.
When Ed left the hotel, he got into the car that Taylor had used earlier in the day and was driven away.
Another source tells E! News that Taylor and Ed "briefly dated last spring. He thinks she is really cute and they have a great chemistry together."
They definitely get along well. Ed collaborated with Taylor on "Everything Has Changed " which is featured on her Red album. They've also performed together and, of course, are both friends with One Direction's Harry Styles.
On Ed's birthday, Feb. 17, Taylor,  23, tweeted, "So. One of my favorite human beings on the planet turns 22 today. I hope @edsheeran has the most perfect show in LA tonight! HAPPY BDAYYYY."
The next day, Ed tweeted Taylor back with a lyric from her song "22," writing, " I don't know about you, but I'm feeling pretty damn 22 right about now."
This is looking good. Fortunately for the future of catchy pop singles, Ed is opening Taylor's tour this March through September. That leaves plenty of time for potential romance, possible breakups and so much more! We can't wait.