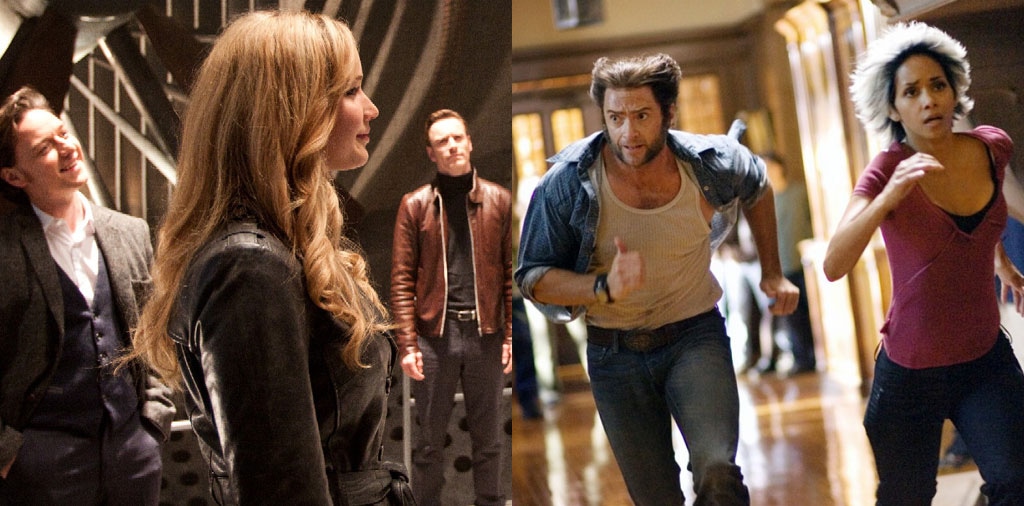 20th Century Fox
X-Men: Days of Future Past is going to be one star-studded action flick!
Director Bryan Singer is dishing on merging the stars of his original 2000 movie with the franchise's newer players Jennifer Lawrence, Nicholas Hoult, Michael Fassbender and James McAvoy.
"I'm excited about all the actors," Singer told us last night at the Hollywood premiere of his new film Jack the Giant Slayer. "It's an incredible cast. It's a great story and it involves a lot of stuff that hasn't been in X-Men films before. New kids of technology, science fiction aspects."
Singer says that in addition to Hugh Jackman, who's returning as Wolverine, former X-Men castmembers Ian McKellan, Patrick Stewart, Shawn Ashmore, Anna Paquin and Ellen Page will all be back from Days of Future Past, which Singer calls the "biggest" X-Men film yet.
So what about Halle Berry and Rebecca Romijn, who played Storm and Mystique respectively?
"It depends on how it works out," Singer said. "I loved working with Halle, so all I can say is we'll see what happens."
Last night, Hoult also gushed about reuniting with his X-Men fam. "It'll be great to be back with everyone," he said. "I know it's a particularly exciting thing for me on that one is having Hugh Jackman and those guys back because those are the guys I grew up watching in X-Men films."