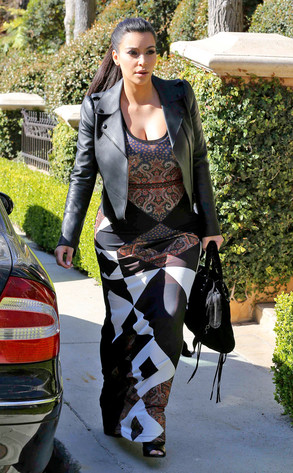 RAAK/AKM-GSI
There have been all kinds of rumors that Kim Kardashian is pregnant with a baby girl.
But on Wednesday E! News spoke with a rep for Kanye West's girlfriend, who would neither confirm nor deny the speculation surrounding Kimye's baby's gender. The rep did tell us, though: "When the time is right, she'll confirm it herself."
Kris Jenner's friend Kathie Lee Gifford had seemingly confirmed that Kim was pregnant with a girl on the Today show Tuesday, but on Wednesday the daytime host backtracked. She just "read it like everyone else did in the papers" and clarified that our favorite momager never told her the sex of the baby.