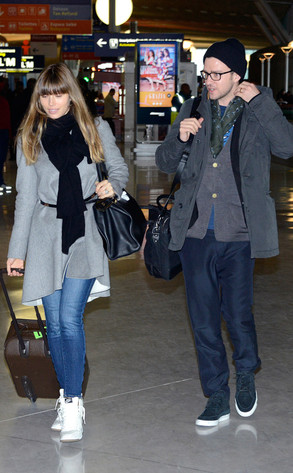 KCS Presse / Splash News
We cannot get enough of these two!
Jessica Biel and hubby Justin Timberlake caught an early flight out of Paris today. Mr. "Suit & Tie" kept it casual-cool in a grey cardigan, dark-wash jeans and black beanie, while his wife stayed bundled in a belted peacoat and an oversize black scarf.
The fashionable pair spent a brief recess in Paris after attending the Brit Awards in London, where JT tirelessly performed and J.Biel adorably danced along in support.