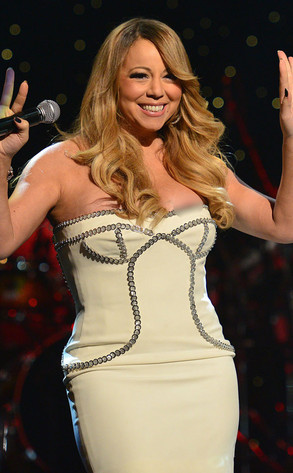 Prince Williams/Getty Images
Just call it the emancipation of Mariah's little Mimi.
Mariah Carey was all smiles as she took the stage at the So So Def 20th anniversary concert honoring old pal Jermaine Dupri's groundbreaking hip-hop record label at Atlanta's Fox Theatre on Saturday night.
But the curvy songstress surprised fans with a little something extra when her areola briefly popped out of her strapless formfitting dress as she rolled out a birthday cake to help commemorate the occasion with fellow artists Usher and Jay-Z.