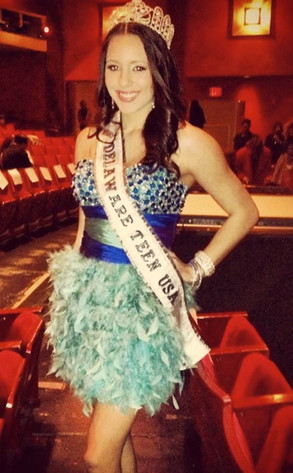 Twitter
The former Miss Delaware Teen Miss USA Melissa King sure has a lot of sparkle. We hope the newly surfaced alleged sex tape doesn't dull that.
A spokeswoman for the Miss Universe organization confirmed to E! News that King officially resigned from her title on Tuesday via a lawyer. Tuesday morning, her attorney's office told E! News a statement from King was forthcoming.
But just who is the 18-year-old beauty queen now shrouded in scandal? Here are five things you need to know about Melissa King.