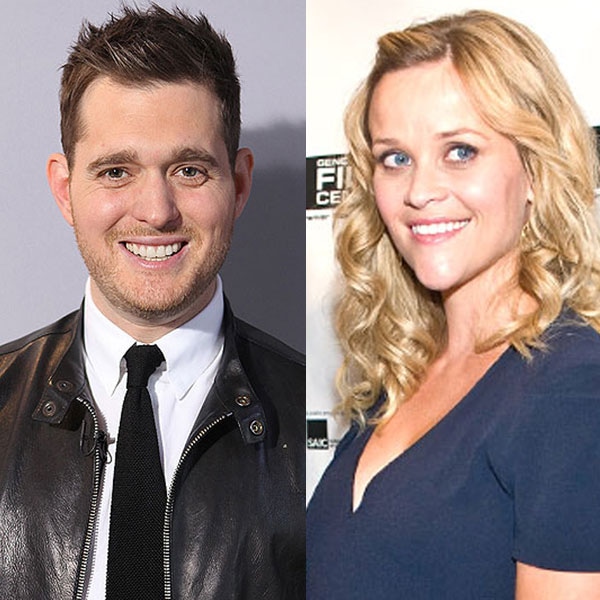 Jennifer Cooper E!, Timothy Hiatt/Getty Images
Michael Bublé recalls the day he made beautiful music with Reese Witherspoon. Literally.
Whille chatting with Ryan Seacrest on his KIIS-FM radio morning program, the Canadian crooner explained how his manager came up with the idea of collaborating with the Oscar winner.
"We loved Walk the Line and her voice was so smooth and wonderful," Bublé said. "So my manager said 'Call her.' And I said, 'I don't want to put her in that position.' Then my wife came home and told me, 'Mike, we're pregnant.' And I was so happy I was like, 'Today's the day, I'm going to call her.'"
Sure enough, Bublé picked up the phone to give Witherspoon a ring.
But not only did he ask her about recording a song with him for his upcoming album, he also shared with the actress the happy news about becoming a father.
"It felt so good to get it off my chest, and she was so cute and excited [for us]," Bublé said.
After Witherspoon agreed to come into the studio, he assured her that if it wasn't any good, they would scrap it.
"[But] she was so prepared. In one take, she nailed it," Bublé told Seacrest.