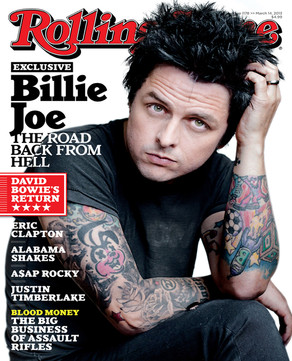 Rolling Stone
Billie Joe Armstrong is slowly pulling his life back together.
In September, the Green Day frontman checked into rehab following an onstage meltdown at a show in Las Vegas that forced the band to cancel a slew of tour dates.
Now, in an interview with Rolling Stone, the 41-year-old rocker opens up about just how far off the deep end he'd gone during his darkest drug-fueled days.