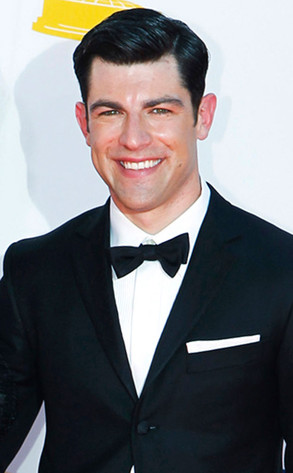 ABC/Rick Rowell
Max Greenfield fans can tell you his New Girl character Schmidt takes fashion very seriously. And while Greenfield may not own driving moccasins or a sharkskin laptop sleeve like his fictional counterpart, we found out he's definitely a fan of looking put together when we recently caught up with him at a class he taught at Soul Cycle in West Hollywood.
Indeed, he looked particularly dapper at the 2013 Golden Globes—a fact he attributes to his sharp Tom Ford tuxedo.
"Your posture changes," he says about his designer award show look. "Everything about you becomes different and you go, 'I forgot that I'm a man.' And then you're reminded once you put on a tuxedo like that. Tom Ford reminds you that you're a man."