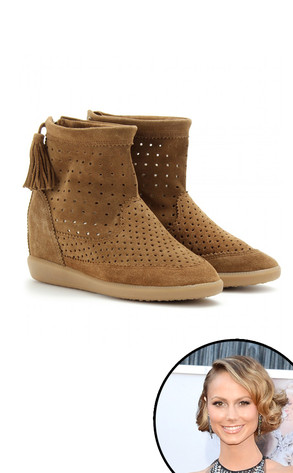 COURTESY OF Mytheresa.com, Jason Merritt/Getty Images
A new pair of shoes is the perfect way to update a drab wardrobe, but with the wide range of trendy options these days, what's a girl to choose?
When we saw Stacy Keibler taking a spin class at Cycle House in Los Angeles, we had to ask the stylish (and sporty!) star for her spring shopping advice.
"I just got these Isabel Marant moccasins, and I'm totally obsessed!" she told us. "They're super comfortable and have a little wedge so you still feel like a girl."