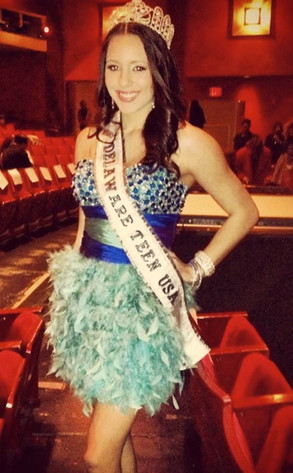 Twitter
Things have gotten pretty ugly for one beauty queen.
Miss Delaware Teen USA Melissa King gave up her crown Tuesday, a rep for the Miss Teen USA pageant said in a statement. According to multiple reports, the reason for the 18-year-old brunette's resignation is an alleged porn tape that surfaced Monday.
One obviously NSFW clip featuring a young woman purported be King shows an attractive brunette sitting on a bed for a brief interview. The woman confirms she is 18 years old. "I like being on top," she says with a laugh, just before the footage switches over to X-rated porn.