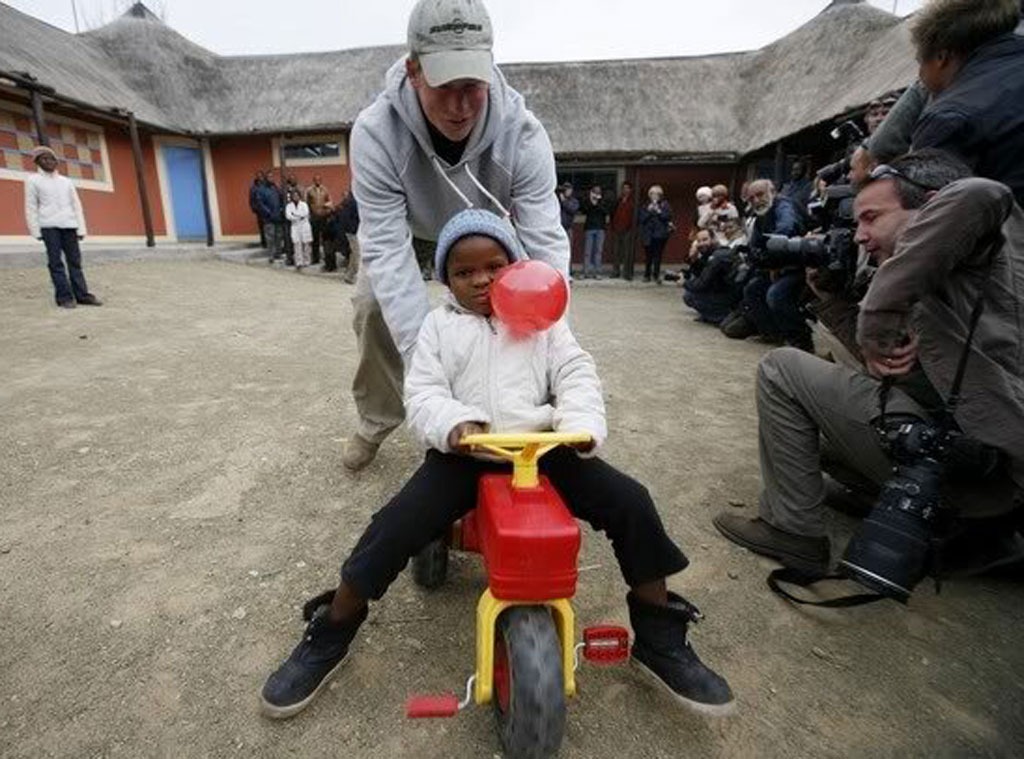 Twitter
Prince Harry is ready to do some good.
The red-headed royal is visiting Africa, specifically the nations of Lesotho and South Africa, on behalf of his charity, Sentebale. His official Lesotho tour is set to begin tomorrow.
Two photos of the prince popped up on Twitter this morning in anticipation of his royal duties. One from his previous visit to the Lesotho Child Counseling Unit, and another from a lucky fan who apparently snapped a covert pic of the prince in Lesotho.
The first flashback shot shows Harry pushing a young boy on his tricycle bike, while the second new photo captures the lively prince in a playful moment with a small child.
The charity—which Harry cofounded in 2006 with Prince Seeiso of the Lesotho royal family—helps support vulnerable children and youth living with HIV/AIDS.
Here's hoping for good works and more sweet pics of the prince!
—Additional reporting by Sally Clary