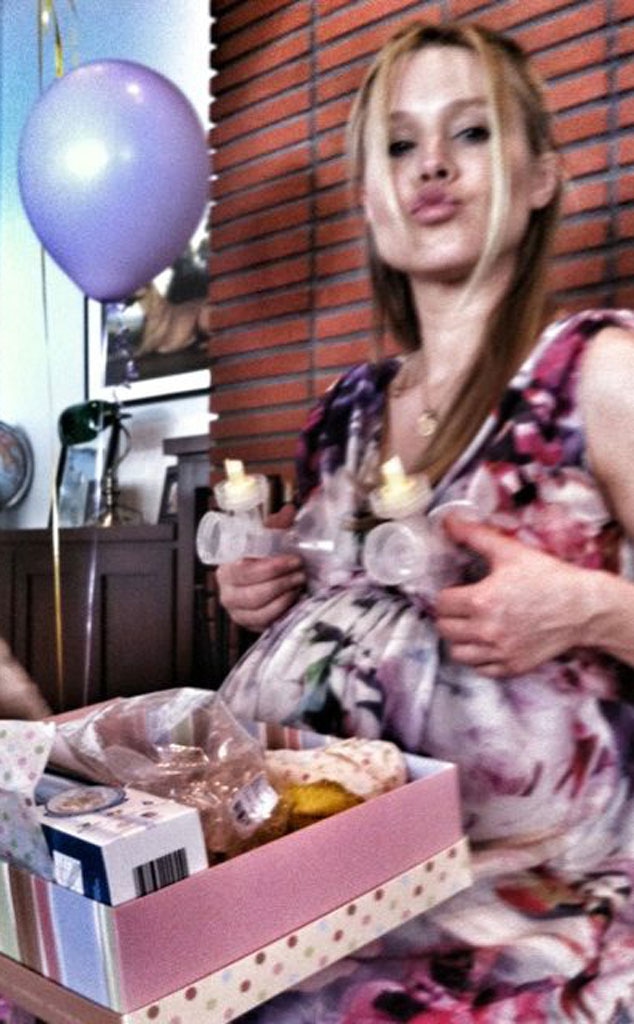 Twitter
Kristen Bell was pumped for her baby shower on Saturday!
Dax Shepard's pregnant fiancée was surrounded by pals—including Rachel Bilson, snapped making her way in with gifts—celebrating her baby-to-be.
In writer Kelly Oxford's Twitpic, the House of Lies star posed cheekily with two breast pumps. Kelly joked that the future mommy was "totally trying to get me to put the next baby in her :("
We couldn't help but notice that the gift in Kelly's picture and the gifts Rachel carried in were all wrapped in pink!
Dax and Kristen, anything you want to tell us...?