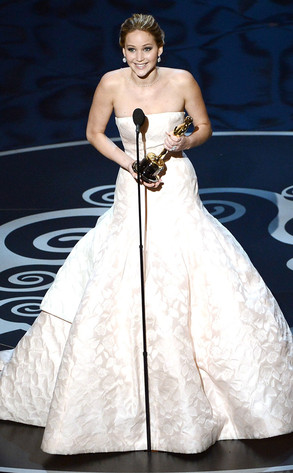 Kevin Winter/Getty Images
Jennifer Lawrence's endearing fall and candid Oscars acceptance speech were almost perfect, but the Silver Linings Playbook star forgot to thank two pretty important people.
Although the 22-year-old actress thanked Bradley Cooper, her parents and, of course, the Academy, she failed to mention Silver Linings Playbook director David O. Russell and producer Harvey Weinstein.
"In the whirlwind of last night, I was remiss to thank two incredibly important people to this film and in my life," she told Entertainment Weekly in a statement. She thanked Russell for "the most incredible experience of my life" and "for your genius, for your guidance, for teaching me things about myself and nurturing me to be a better actor."