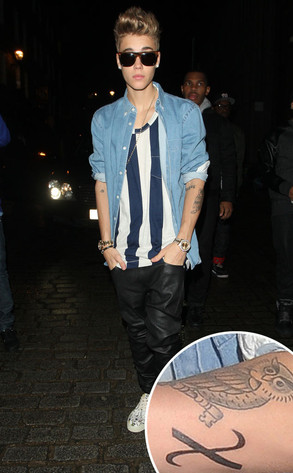 WeirPhotos / Splash News
Justin Bieber really is going to look like "the sixteenth chapel" if he's not careful!
The 18-year-old pop star has gotten yet another tattoo—this time, on his left arm. He first stepped out with this new ink (an "X" or a tilted cross, depending on how you look at it) Monday night in London.