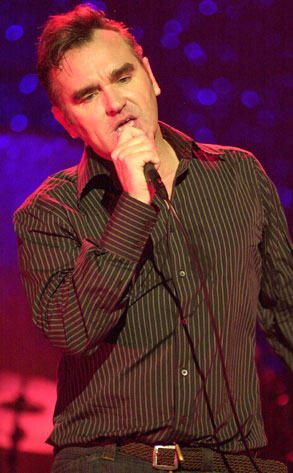 Mike Guastella/WireImage.com
Sorry Morrissey fans, you won't be seeing him perform on Jimmy Kimmel Live tomorrow night.
The English singer and animal activist was expected to appear on the late-night talk show, but has now released a statement saying he won't be present because of who else is scheduled ot appear on Jimmy Kimmel's show: the stars of A&E's reality show Duck Dynasty, who make products for duck hunters.
"Morrissey is thankful for being invited to perform on Jimmy Kimmel Live tomorrow, Feb. 26," his rep told E! News. "However, he cannot morally be on a television program where the cast members of Duck Dynasty will also be guests. Morrissey would be honored to play the show, if Duck Dynasty were removed."