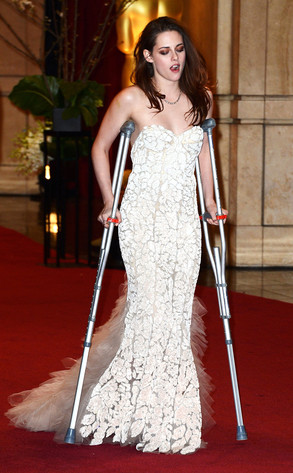 Frazer Harrison/Getty Images
Will Adele be the next megastar to EGOT?
—Quiet Storm, via Twitter
You speak of the rare boast that comes with winning an Emmy, Grammy, Oscar and Tony in one scant lifetime.
Now that Adele has her Oscar and her museum's worth of Grammys—this year alone she's won a Golden Globe, an Oscar and a Grammy—she's way ahead of you.
She told the press Sunday night at the Oscars that "maybe I'll do like an HBO special like Beyoncé did. And then a Tony, I'm not so sure. That may be one day maybe someone might want me to do a musical."
Still, don't hold your breath; she added that a Broadway-type musical is "not in my probability for the moment."
That's not the only question you asked me about last night's big ceremony. Let's get to some more!