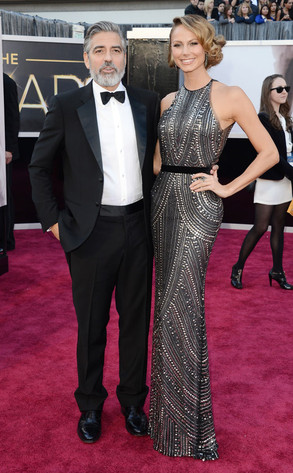 Jason Merritt/Getty Images
George Clooney is fifty shades of grey.
No, we are not talking about his bedroom antics.
Did you see him at the Oscar last night sporting the beard he has grown for his new movie The Monuments Men?
"I was a little surprised how gray it was when it come out," he told me on the red carpet yesterday. "It came out and it's gray! You're like, 'What the hell happened? I was young once but now I'm old.'"