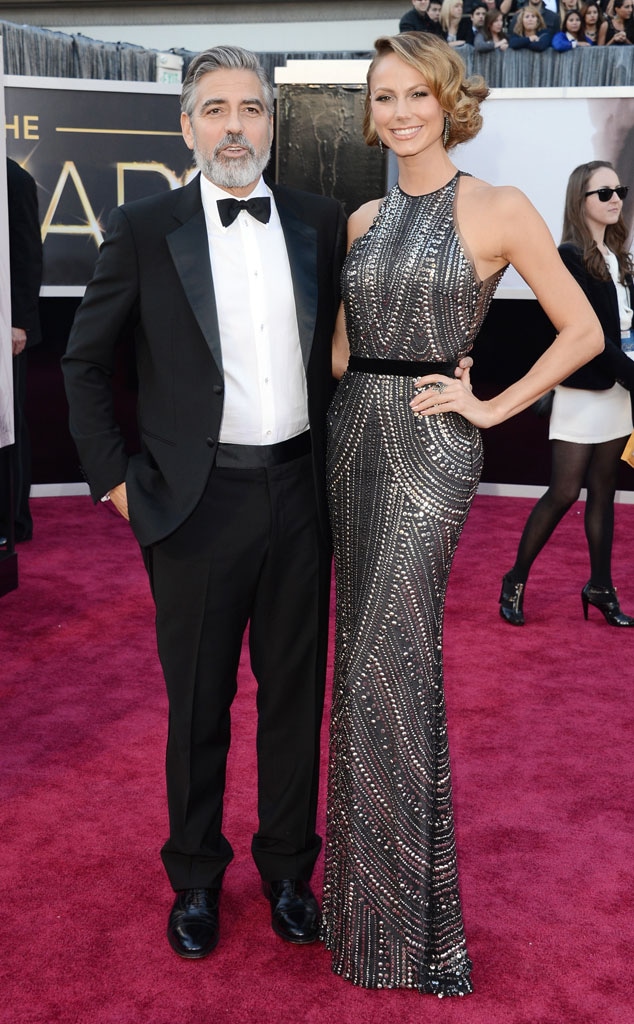 Jason Merritt/Getty Images
George Clooney is fifty shades of grey.
No, we are not talking about his bedroom antics.
Did you see him at the Oscar last night sporting the beard he has grown for his new movie The Monuments Men?
"I was a little surprised how gray it was when it come out," he told me on the red carpet yesterday. "It came out and it's gray! You're like, 'What the hell happened? I was young once but now I'm old.'"
But you still look darn good, Mr. Clooney.
His girlfriend Stacy Keibler agrees. "I love it," she gushed.
The 51-year-old actor also updated us on his new tequila line, Casamigos. While it may be a big success, he has no plans to branch out into other boozy beverages.
Malone/FAMEFLYNET PICTURES
"Our tequila is doing really well so I'm just going to stick with that for awhile," Clooney said, adding, "I have a satellite over South Sudan that I'm trying to keep some people alive with. It costs me a lot of money every year so now I'm getting it paid for."
Clooney has been financing a satellite to keep tabs on Sudan's President Omar al-Bashir and hopefully help end his horrific reign over the country.