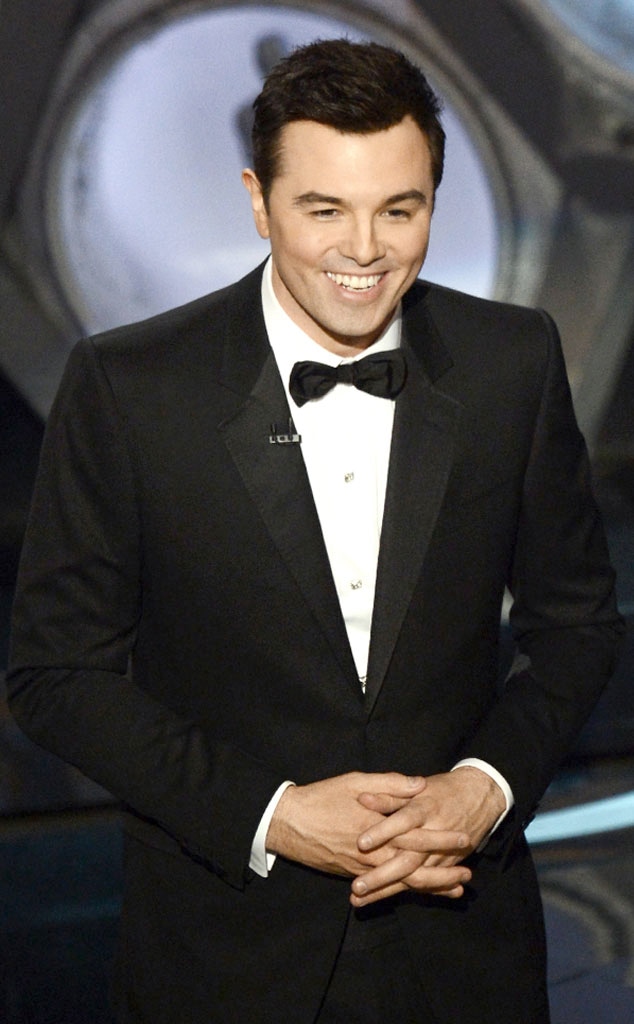 Kevin Winter/Getty Images
The world tuned in last night to see if Seth MacFarlane would rise or fall flat as host of the 85th annual Academy Awards. 
And even though the Family Guy funnyman already predicted everyone's response during his extended opening spiel, that didn't stop celebs from chiming in on Twitter.
Sure, the Twitterverse in general slapped the host with mixed reviews. But when it came to Hollywood's own, stars seemed to have loved him. Here's what they had to say:
Russell Crowe: "Congratulations @SethMacFarlane, you did great mate, handled it all with grace, #topjob"
William Shatner: "I'm upset at @SethMacFarlane. He lured me to Hollywood saying he had a part for me in new Star Trek movie! Liar! ;-)"
Kristin Chenoweth: "I had a blast tonight singing with @sethmacfarlane. He KILLED it! So good!"
Rainn Wilson: "Truly, @SethMacFarlane did a great job. Funny, self-deprecating and surprisingly fresh."
Steve Martin: "Seth MacFarlane was wonderful and who knew? I did. But then, I wrote Cruel Shoes."
George Takei: "The only thing that could make the Oscars gayer, @SethMacFarlane, is if I hosted them."
Piers Morgan: "Amused by Twitter indignation to @SethMacFarlane cracking bad taste jokes. He created Family Guy, not Glee. #Oscars"
Julianne Hough: "I love @SethMacFarlane he is FANTASTIC :) love you.... #call me ;) #Oscars"
Pharrell Williams: "@SethMacFarlane is killing it right now."
LeVar Burton: "Great job @SethMacFarlane"
Valerie Bertinelli: "OK @SethMacFarlane is def finding his groove. Funny Chris Brown joke…"