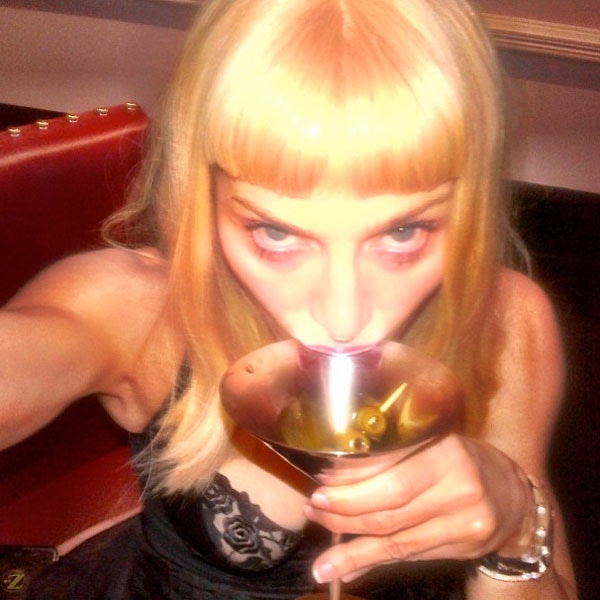 Instagram
Surprise, surprise: Madonna's new Instagram page has generated some insta-controversy.
Just a week after she debuted her spiffy photo-sharing account, the pop diva has been hit with a warning by the site's policy cops, who've threatened to shut down her page due to snaps considered too racy for Instagram.
The site has also warned the 54-year-old singer about purportedly unauthorized images that she's uploaded to her account.
This past weekend, Madge posted a screenshot of the message she received from Instagram's policy bigwigs calling her out on her page's risqué content.
"It has come to our attention that your account on Instagram has violated our Community Guidelines," it reads, before ticking off a series of no-nos including "don't share photos that aren't yours" and "don't share photos that show nudity or mature content."
The warning also urged the star to pull down the offending snaps, lest the plug be pulled on her account. 
"It is important to note that continuing to violate them may result in a disabled account, or discontinued access to Instagram, without warning," the message concluded.
Since she joined the site a week ago, Madge has posted pics of her butt and cleavage. She also uploaded a photo of Frida Kahlo ("My favorite artist!" she captioned)—an image that may have raised a red flag over its possibly unauthorized use, per Instagram's policy.
Madonna's latest flap doesn't seem to be hurting her, of course: She's now racked up close to 170,000 followers.
Guess when it comes to drumming up controversy, the warhorse diva still knows how to stay picture-perfect.