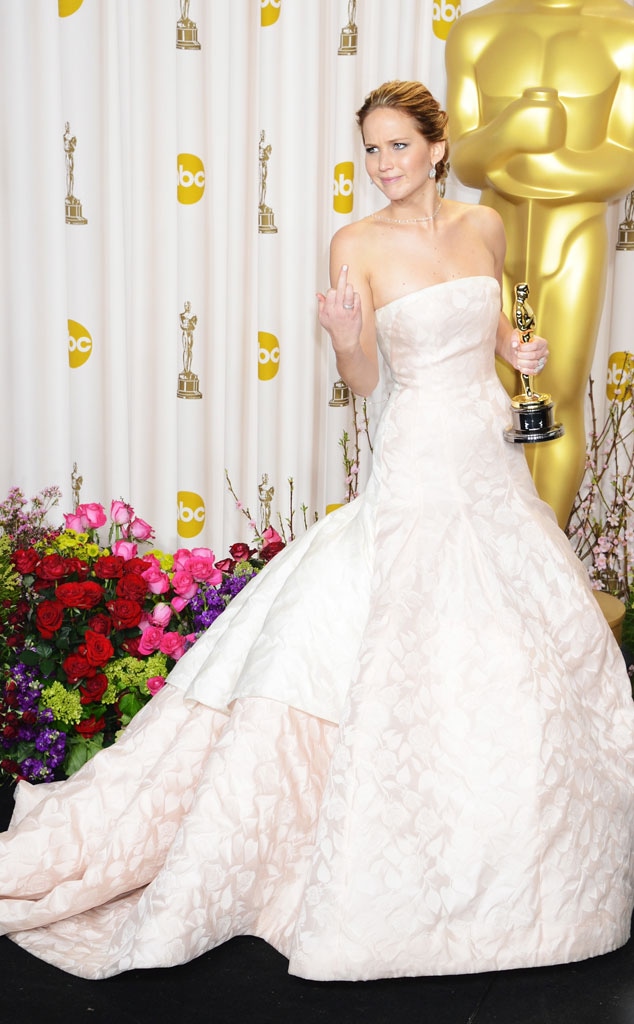 Jeff Kravitz/FilmMagic
But her most remembered move of the night just may be what happened after the cameras stopped rolling. Well, the moving cameras, anyway.
Because that's when she flipped the bird.
Why did it happen? Well, why not.
But happen it did, and when the 22-year-old made her way back to the press room after her win, she cheekily and good-naturedly gave the old one-fingered salute to a member of the crowd.
She clearly realized after the fact that her flip-off was given in front of a room full of media, some of whom had, you know, cameras, and her reaction to that realization was just as priceless as any that came before.
Never change, J.Law. Never change.