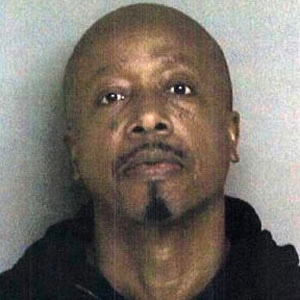 Alameda County Sheriff's Office
If you ask MC Hammer, he's too legit to be treated this way.
After getting arrested for allegedly obstructing police last Thursday night in his native Oakland, Calif., the "U Can't Touch This" rapper took to his Twitter to complain that he was racially profiled.
Per the San Francisco Chronicle, the Alameda County Sheriff's Department confirmed Hammer, real name Stanley Burrell, was taken into custody and cited for resisting an officer.
However, the '90s hitmaker insisted he did nothing wrong.
"Chubby elvis looking dude was tapping on my car window, I rolled down the window and he said 'Are you on parole or probation?'" Hammer tweeted. "While I was handing him my ID he reached in my car and tried to pull me out the car but forgot he was on a steady donut diet. .."
The hip-hopster said the officer at that point pulled out his gun and blew his whistle to call for help.
"Only thing more dangerous than a scared man with a gun, is a scared man with an agenda, a gun and a badge. I was citied for obstruction smh," he added.
Burrell, 50, was booked at a nearby police station and then released a short while later. He later hit back at the officer, saying, "Contrary to his personal beliefs, all people of color are not on parole or probation fat boy !!!"
The emcee ended his Twitter barrage by attempting to see the incident as a lesson.
"Instead of being bitter, I'm taking the opportunity to make this a 'teachable moment' and 'eye opener' for my many friends & colleagues," he wrote.
Ironically, Hammer paid a visit to San Quentin prison the next day to congratulate a group of inmates in The Last Mile, a program for which he serves as a mentor that helps bridge the gap between incarceration and freedom.