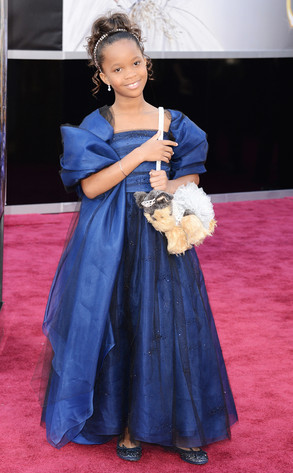 Jason Merritt/Getty Images
The Onion left a bad taste in everyone's mouth on Oscar night.
The satirical website has come under fire for calling 9-year-old Beasts of the Southern Wild star and Oscar nominee Quvenzhané Wallis the C-word in a tweet, which it has since deleted.
The tweet, which was posted at 8:42 p.m. PT on Sunday, read: "Everyone else seems afraid to say it, but that Quvenzhané Wallis is kind of a c--t, right? #Oscars2013."