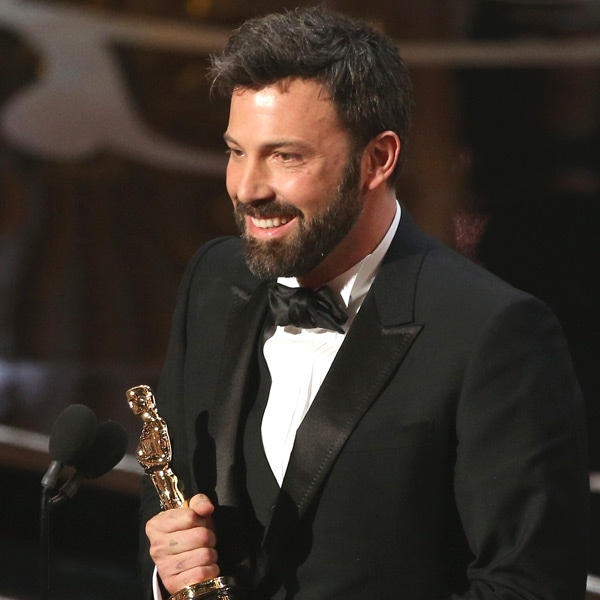 Mark Davis/WireImage
First lady Michelle Obama's Oscars appearance, random and direct from the White House, made perfect sense to Ben Affleck.
Of course, the Argo winner was out of his head at the time.
"I was sort of hallucinating when that was happening," Affleck told reporters at the 85th Annual Academy Awards. "...It just seem[ed] so natural because the whole thing is so unnatural."
Affleck's film won three Oscars, including the Obama-announced Best Picture.
Affleck was flanked in the press-conference room by his fellow Argo-winning producers, George Clooney and Grant Heslov. When the questions inevitably turned to the Best Director category, and Affleck's non-nomination in it, Clooney interjected on Affleck's behalf, "You were in very good company to not be nominated."   
Affleck agreed, noting that the likes of Zero Dark Thirty's Kathryn Bigalow and Les Miserables' Tom Hooper also went unnominated.
Said Affleck, "It was just a very tough year."
And, for the actor-filmmaker, a very surreal night.
"The whole thing kind of overwhelmed me at the time," he concluded of the Obama surprise. "It was very cool."