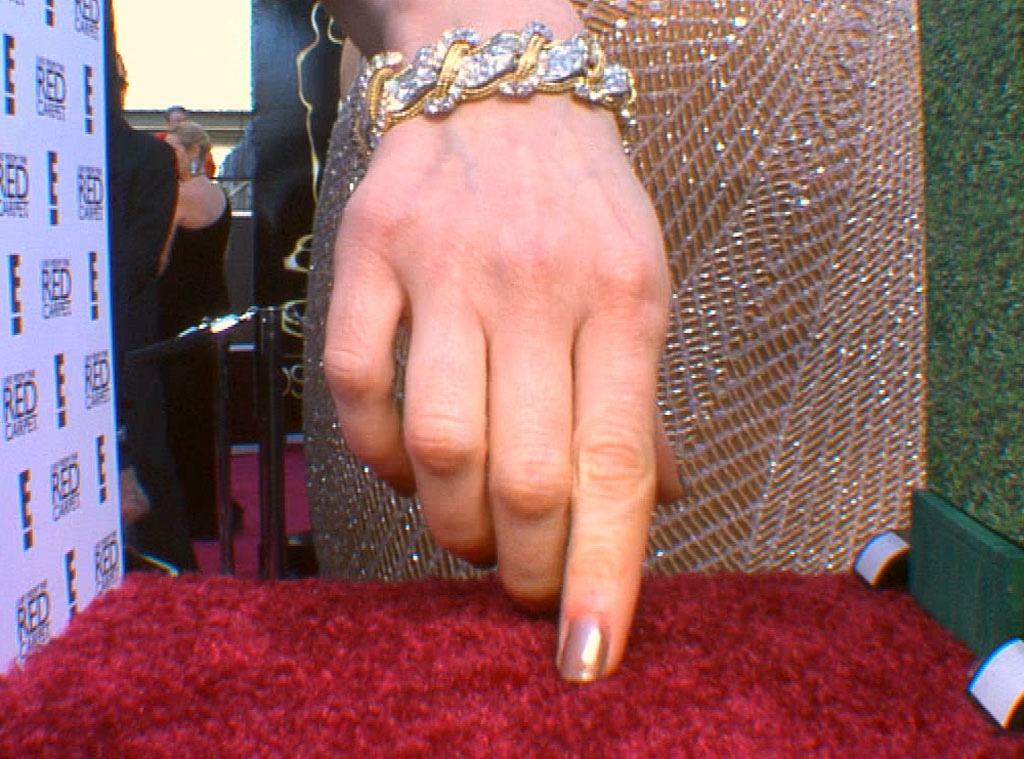 E!
E!'s mani cam grabbed more than mani close-ups at the 2013 Oscars.
Actress in a Leading Role winner Jennifer Lawrence shared a special message for actress Emma Stone.
J.Law leaned into the camera and hollered, "Your ass is mine, Stone!"
Seriously one of the best candid red carpet moments of the night!
But some other stylish stars really strutted their stuff on the Live From the Red Carpet.
We got a glimpse of Kerry Washington's sheer choice, Jessica Chastain's gold mani, Quvenzhané Wallis' trendy nails and so much more!