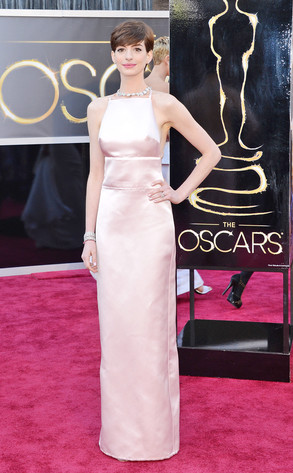 Jason Merritt/Getty Images
The last year of Anne Hathaway's life has been amazing—but winning oodles of awards for Les Misérables and getting nominated for an Oscar has not been the highlight, believe it or not.
"It really all begins with getting married," the Best Supporting Actress nominee told E!'s Ryan Seacrest on the Academy Awards red carpet tonight. "I found my soul mate and we committed ourselves to each other and that's just the best thing ever, and everything else since then, the success of the film and my personal success...this has just been the cherry on top of a wonderful, wonderful dish of vegan ice cream."